Our Core Beliefs
God the Father, Jesus the Son & The Holy Spirit
We believe there is one creator God—all knowing, all loving, and all powerful, who
co-exists eternally in three persons: God the Father, God the Son, and God the Holy
Spirit. He is the source of all creation which He sustains and is the Redeemer of
mankind. God the Father loves us and desires that we be in fellowship with Him.
(Genesis 1:1-2, 1 John 1:3)
We believe Jesus is the Son of God, fully God and fully human. He was born of a
virgin, lived a perfect life, died on the cross for our sins, was raised from the dead
on the third day, ascended to heaven and will return again in power and glory to
take us to our heavenly home. (John 1:1-5, 14:1-3; 1 Corinthians 15:1-9)
The Holy Spirit indwells disciples individually and collectively in the church. The Holy Spirit is here to counsel, equip, empower, guide, and transform each believer into the likeness of Jesus. The Holy Spirit is our seal and gives spiritual gifts to mature and build up the church for the work of God in the world. (Galatians 5:16-26, Ephesians 1:12-14)
Salvation and the Church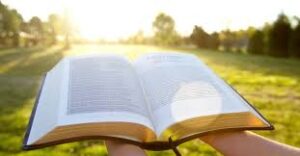 Salvation comes by God's grace and through our faith in what Jesus did for us on the cross. Scripture reveals the
appropriate response for us to what God has done through Jesus that will include: faith/belief, repentance (a sorrow for
our sins and change in life direction), confession of our sins before God and others, and participating in the death, burial, and resurrection of Jesus through water baptism (immersion) for the remission of our sins.
Disciples count the cost of what life with Jesus will look like, and respond in a Biblically appropriate way with the help of the Holy Spirit, Scripture,
Prayer, and other disciples. We then enter a life of discipleship ever moving toward the goal of being a fully devoted disciple of Christ. (Acts 2:32-41, Ephesians 2:4-10)
The Church is the blood bought body of Christ on Earth. We believe that Jesus is the head of the church, called by God and sent by God to bless the world by making disciples, therefore bringing glory to Him. (Matthew 16:13-18, Ephesians 1:7, 19-23; 3:10-11)
Discipleship Making and Worship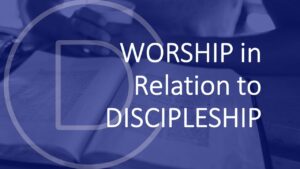 As disciples of Jesus we understand our primary mission is to live the
disciple life and make other disciples who make disciples. (Matthew 5-7,
Matthew 28:16-20, John 13:34-35)
We recognize all of life is worship, but there is an expectation for disciples to gather joyfully every week on the first day of the week, assembling in fellowship with other Christians to lift their voices together
(acapella) in songs of praise and adoration, joining others in prayer, receive instruction from God's Word, offer their financial gifts to God for the furtherance of Kingdom ministry, and remember the sacrifice of
Jesus through celebrating the Lord's Supper together. This Sunday worship is a specific and special assembly that is anticipated and appreciated because it equips and enables disciples for their daily life of faith. (1 Corinthians 10:31, Acts 2: 42-47)