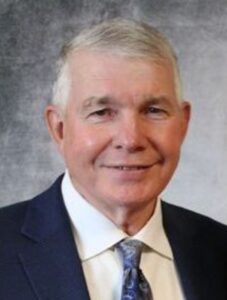 Gary Duke was born in Russellville, Alabama. Moving to Georgia at age 3, he attended Chattooga County Schools, graduating in 1969. Gary & Becky were married in 1971. They have two children, Kyle and Erin and five grandchildren. Gary has a passion for mission work and travels with the Brentwood Hills Congregation to Honduras annually. Gary has been an Elder at Central for over 6 years. He enjoys hunting and watching all types of sports.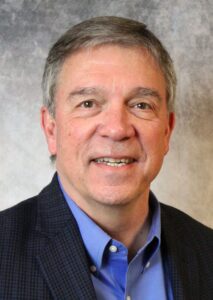 Bob and Eliska were married in 1981 after meeting at and graduating from Lipscomb University. Eliska has lived in Dalton all her life and is the daughter of the late Maurice & Sybil Hogan. Bob was born in Chattanooga and was baptized by Raleigh Wooten at the Eastdale congregation. Eliska has attended Central since birth and was baptized by Bill Threet. Their daughter, Meredith was baptized 2001 by her dad. Meredith married Richard Milburn in 2014 and they live and work in Dalton, and members at Central. Bob & Eliska enjoy all kinds of activities as well as time with family and friends. He and Eliska have been C.A.R.E Group Leaders for several years and Sunday School Teachers. Bob also serves on the Board of Directors of Faulkner University.
Preaching & Teaching Minister
Steve was born and raised "on the pews" at Central. Steve met his wife, Carol, in the church nursery at Central. Having a Dad and Mom immersed in the life around Central, Steve was spiritually formed and nourished through the years by Bible Class teachers, Elders, and Ministers at Central. After college at Lipscomb University, graduate school at Abilene Christian University, and several years in ministry in the Atlanta area, Steve and Carol moved back home to Dalton and Central in 1989. Steve joined the ministry staff at Central part-time in 1993 as Education Minister. God gifted them with their son, Jonathan, in 1995. God definitely works in wonderful and mysterious ways, and Steve was blessed to become the Preaching/Teaching Minister for Central in 2016. Steve loves preaching and teaching about the love, mercy, and grace of our Father God, about the privilege we have to be disciples of Jesus who make other disciples for Jesus, and the joy to be found in living life in the Spirit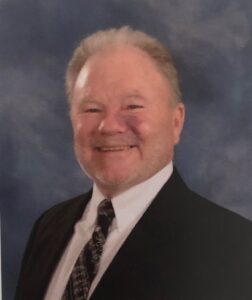 rossjordan@ccocdalton.org
Ross graduated from Freed-Hardeman University with a Bible Degree in 1976. He also married Canitha Bates in 1976, which was the best thing he ever did. They worked with the Lord's church in Kentucky, Florida, and Georgia. Ross and Canitha worked with the Central church of Christ in Dalton, Georgia since 1987. Their ministry area is Involvement (getting members involved) and whatever else needs to be done. Ross has been on mission trips to Jamaica, Trinidad, Guyana, Exuma, the Philippines, and other foreign countries like New Jersey. They have no kids, but they do have three cats: Mother Kitty, Sweetie, and Bear.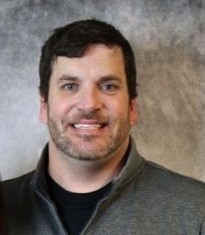 .Joshua and his wife, Katie, were married in 2006. In May 2010, God blessed them with a son, Benjamin. Joshua is an "unconventional" youth minister; he was raised at Central but his educational & vocational background was focused on the "business world". In 2017, after working in the flooring industry for 12 years, Joshua switched careers and became Central's full-time youth minister. Joshua & Katie's approach to youth ministry is to simply be like the sycamore tree that Zacchaeus climbed in Luke 19. Their goal is to help elevate our youth above all the crowds, noise, & distractions of the world so that they, like Zacchaeus, can see the Lord more clearly.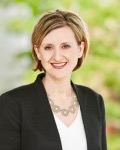 Mendy Goble
Children's Minister
Mendy Goble is working with our Children's Ministry. She resides in Calhoun with her husband, Patrick, and their two children, Madelyn and Carter. Mendy is the Executive Director of Finance for Gordon County Schools and serves on the board of the Gordon County Literacy Council, as well as the Georgia Association of School Business Officials. She has a passion for teaching children more about Jesus and how to share His love. In her spare time, Mendy and her family enjoy kayaking and traveling
First Connections Minister
centralcoc@ccocdalton.org
Shay grew up attending at Calhoun Church of Christ, but has attended several congregations from Tennessee, Alabama & Georgia. But feels blessed to call Central home now. She is thankful for the many examples of Godly women in her life, especially her grandmother, Ozella Jones, who taught her true discipleship every day of her life. Shay's husband was a preacher for 15 years in Alabama and Tennessee. While in Alabama, she worked at Heritage Christian University in the Admissions Department. While at Heritage, Shay was instrumental in reviving Ladies Chapel. She also spoke at Heritage Lectureship Ladies Event and many other Ladies Events in Alabama and Tennessee. Shay has been married to the love of her life, Doug Bingham for 24 years. They have two faithful children, Anna Grace, a Harding University Graduate and Ben, a Harding University student.